What is Erectile Dysfunction(ED)?
Erectile dysfunction(ED) is the inability to get or keep an erection firm enough to have sexual intercourse. It's sometimes referred to as impotence, although this term is now used less often.

Occasional ED isn't uncommon. Many men experience it during times of stress. Frequent ED, however, can be a sign of health problems that need treatment. It can also be a sign of emotional or relationship difficuliies that may need to be addressed by a professional.
Consult Now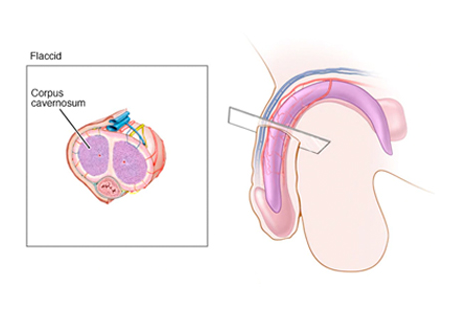 Symptoms
PROBLEM IN GETTING A HARD ERECTION
PROBLEM IN MAINTAINING HARD ERECTION
REDUCED LIBIDO (DESIRE FOR SEX)
Causes
DEPRESSION
CERTAIN MEDICATIONS
STRESS
ANGER
ANXIETY
OBESITY
NEGATIVE SELF IMAGE
DIABETES
HYPERTENSION
REDUCED LIBIDO
HIGH CHOLESTROL
SPINAL CORD INJURIES
Risk Factors
PROSTATE PROBLEM
TYPE 2 DIABETES
HYPERTENSION
VASCULAR DISEASE
LOW LEVELS OF HDL
HYPOGONADISM
PRIAPISM
PEYRONIE'S DISEASE
SMOKING
DEPRESSION
Procedure
INVESTIGATIVE PROCEDURE-RIGISCAN
THERAPEUTIC PROCEDURE- SHOCKWAVE THERAPY
VACUUM CONSTRICTION DEVICE.
Post-treament Care
REGULAR FOLLOW UP BY DOCTOR'S.
CUSTOMISED DIET PLAN BY NUTRITIONIST.
COUNSELLING SESSION BY SENIOR COUNSELLORS.
DIETARY SUPPLEMENTS (IF REQUIRED).